KIA Motors Employee Wellness Prgram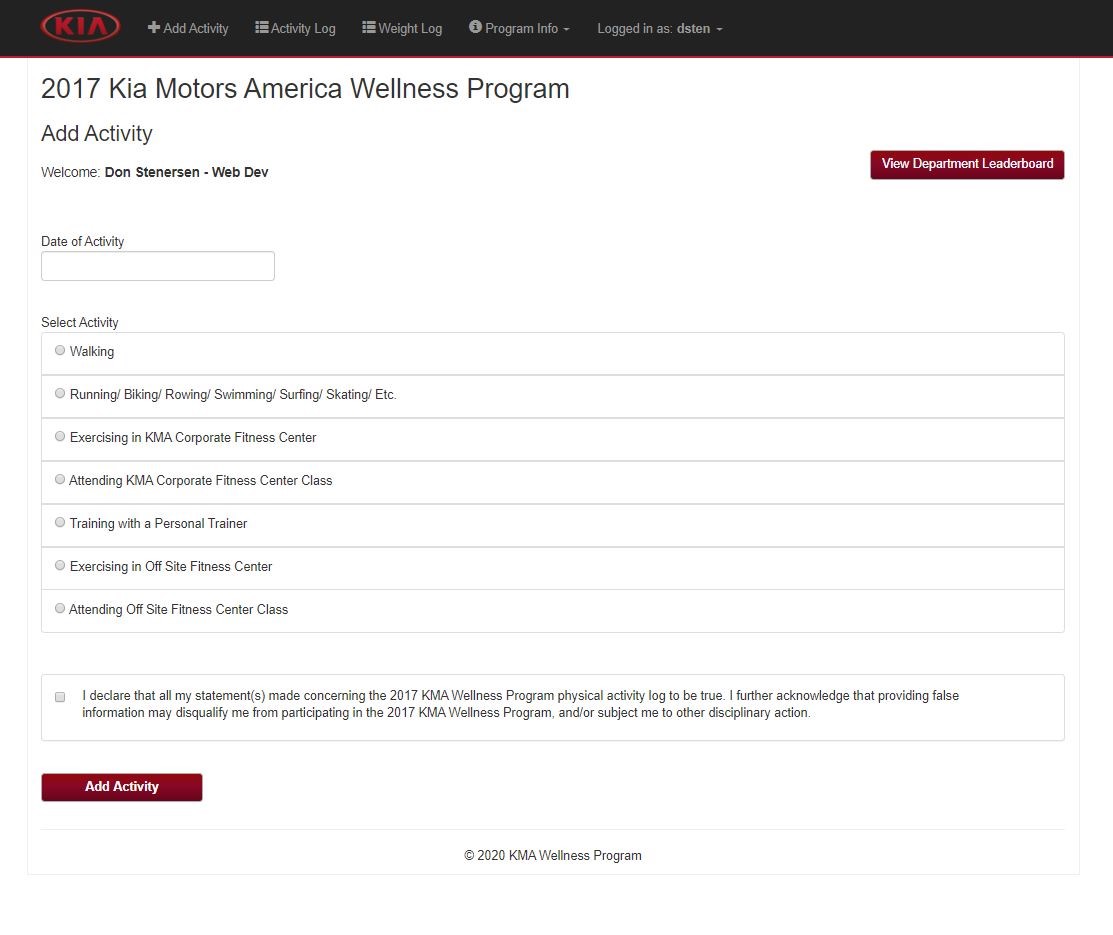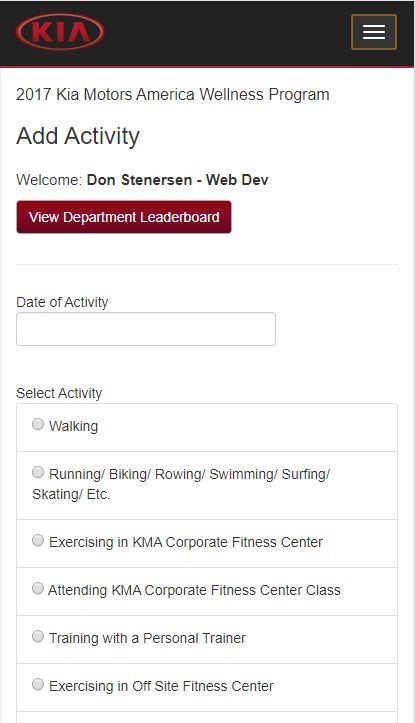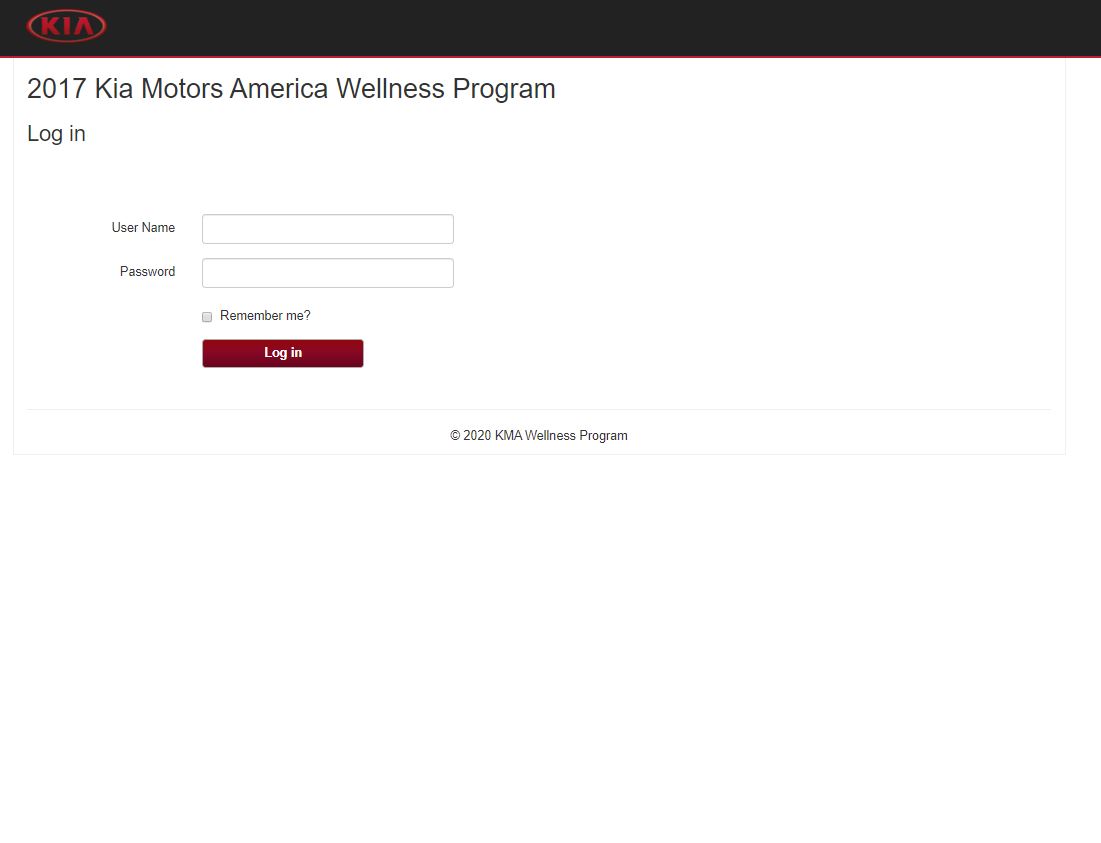 Overview
This was a fun project we built for KIA Motors. We created a wellness program for the employees to log and manage fitness activities.
Client: KIA Motors USA
Services: Full Website build & Hosting
Year: 2017
Website: N/A
Related Projects
Check out some of our other projects we have worked on.
Start a Project Work
are you ready to create new design idea for your business?
Get in touch